Datum/Zeit
Date(s) - 15/11/2019
18:30 - 22:00
Veranstaltungsort
The Poutine Kitchen - Arminiusstr. 2-4 - 01511 Berlin - Deutschland
Kategorien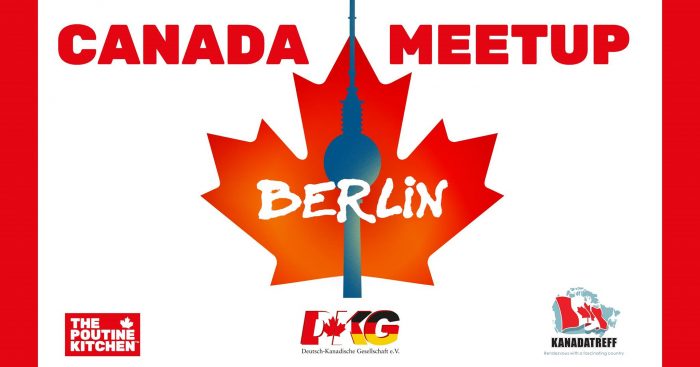 Dear Canadians, Dear Friends of Canada,
the German-Canadian Association, the KANADATREFF Community and The Poutine Kitchen would like to invite you to a convivial "Canada-Meetup" in Berlin on November 15th.
There will be room for relaxed conversation whilst enjoying some lovely Poutine and original Canadian craft beer.
Can't wait to see you there!
Chers amis du Canada, chers Canadiens,
Deutsch-Kanadische Gesellschaft, Kanadatreff et The Poutine Kitchen vous invitent chaleureusement à une rencontre conviviale du "Canada-Meetup" à Berlin le 15 novembre.
Autour d'une Poutine et d'une bière artisanale vous pouvez vous échanger.
On vous attend nombreux!
Liebe Freunde Kanadas, Liebe Canadians,
die Deutsch-Kanadische Gesellschaft, der KANADATREFF und The Poutine Kitchen möchten Euch ganz herzlich am 15. November zu einem geselligen "Canada-Meetup" in Berlin einladen.
In entspannter Atmosphäre wird es leckere Poutine, kanadisches Craft Beer und Raum für Gespräche geben.
Wir freuen uns auch Euch!
iCal