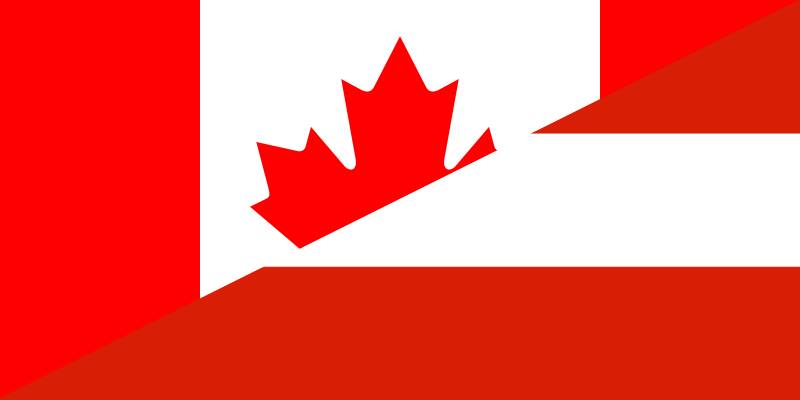 It's been 9 years of Canadian Stammtisch and still going strong.. actually, stronger than ever. Big turnouts of 20 or more people.
Special thanks to:
Ariane for organizing events including a successful ice skating event, hikes and a Canada Day picnic.
The Austrian Canadian Society for opening up some events to the Stammtisch group and their newsletters.
Roswitha at the Canadian Embassy for announcing the Stammtisch on the website: http://www.canadainternational.gc.ca/austria-autriche/events-evenements/index.aspx?lang=deuO
Canadians in Vienna Facebook group at https://www.facebook.com/groups/822328404479143/ for promoting the Stammtisch
The Participants- The get together can only be as good as the participants
Reminder..
Date: Second Wednesday of each month: For your calendar January 13, February 10, March 9th, April 13th, May 11, June 8th, July 13th, August, 10th, September 14th, October 12th, November 9th, December, 14th. There is an .ics for you to enter in your calendar.
Time: Starts at 6:30 pm
An invitation from Ariane
******************************
Hello fellow Canadians, Austrians and Canada fans!
The time has come again to get together and celebrate winter… on ice!
The skating rink is open behind the Intercontinental Hotel for a few weeks already and because the Stammtisch is cancelled this month (due to the 10er Marie being closed), we decided to go skating instead!
View on www.wev.or.at
start time: 18h30
end time: 21h00
date: 10-FEBRUARY-2016
You can rent your gear there and there is a Punsch stand for people who wish to simply look and not skate.
CHILDREN ARE MORE THAN WELCOME!
There is no need to confirm your presence to this event. We hope that we will have a great turn-out like last year!
A table will be reserved in a restaurant nearby for dinner together afterwards. If you wish to join, please write to Ariane directly at: tradariane@yahoo.ca so she may book.
******************************
RSVP: It is helpful if you write to canadians.in.vienna@gmail.com >2 days ahead of time if you plan to attend so that we can reserve for the appropriate number of people.
Feel free to forward this message to anyone you know who might be interested!
Hope to see you there,
Canadians in Vienna
Facebook-Event
Facebook-Group