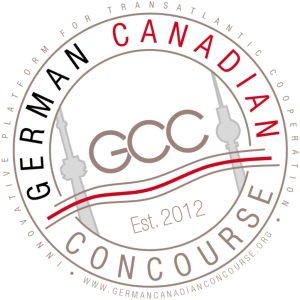 Der diesjährige German Canadian Councourse wird sich mit dem Aufstieg des autonomen Fliegens beschäftigen – einem außerordentlich komplexen Thema, wenn man es aus einer juristischen oder politischen Perspektive betrachtet mit großem wirtschaftlichen Potential.
 Der Fokus der Diskussionen wird auf Drohnen und ihren Anwendungen liegen und die deutsche bzw. kanadische Herangehensweise an das Thema untersuchen. Im Detail werden Regularien mit Bezug auf das unbemannte Fliegen verglichen und mögliche Businessmodelle vorgestellt
Der German Canadian Concourse findet am 24.11. in der Botschaft von Kanada in Deutschland statt. Registrieren kann man sich unter: http://www.germancanadianconcourse.org/registration. Weitere Infos unter http://www.germancanadianconcourse.org/gcc2017.
The Ascent of Autonomous Flying is the topic of this year's edition of the German Canadian Concourse – an innovative technology, growing in economic importance, and a complex topic from a legal and political perspective. The term autonomous flying is a broad term which refers to flying an aerial vehicle with little to no intervention of a pilot or operator. A popular example (with various degrees of autonomy) is a drone, the colloquial term for unmanned aerial vehicles (UAV).
The primary focus of this year's GCC will be on drones, their applications and the infrastructure into which UAVs are imbedded. While we are aiming to capture the full scope of unmanned aerial systems (UAS), we invite speakers and attendees to place the topic in a broader perspective. The introduction of unmanned vehicles in the air requires e.g. advances in technology, challenges the status quo in airspace management and operations, and raises social and environmental questions.
The GCC 2017 will investigate Germany's and Canada's approaches to further the development of an unmanned aerial infrastructure. We will compare regulatory initiatives paving the way to introduce autonomous commercial services in airspace and we will look into economic opportunities for business applications related to drones, along the following pillars:
Technology cooperation – Existing industrial and research collaboration and areas for expansion
Commercialization and entrepreneurial eco-systems – Business models and economic opportunity for growth in new and related business eco-systems
Airspace models – Approaches to introduce an unmanned aerial infrastructure
Regulatory aspects and security – Comparison of German and Canadian legislation and lawmaking initiatives
Social and environmental impact – Social acceptance and benefit
The 2017 Concourse will build on previous conferences (GCC 2016 "Ocean Data Analytics", GCC 2014 "Transatlantic Start-UpSurge", GCC 2013 "Going Transatlantic through Space") seeking to emphasize key lessons from Germany and Canada.