The Embassies of Canada and Portugal cordially invite you: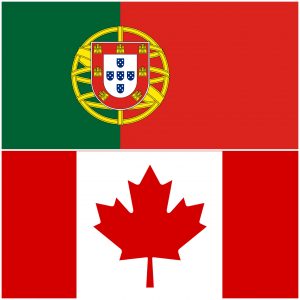 "Transatlantic Perspective on Oceans"
a Canadian-Portuguese Dialogue
Wednesday, June 5th, 2019
Embassy of Canada – Leipziger Platz 17, 10117 Berlin
Speakers:
Prof. Emanuel Gonçalves, Member of the Board of Directors of the Oceano Azul Foundation; Vice-Director of MARE
Keynote title: "Challenges for Ocean Conservation in the Next Decade"
Gary Geddes, Canadian poet and activist; recipient of Lt Governor's Award for Literary Excellence (2008)
Keynote title: "Urgent, Final Messages: Sustainability in Language and Life"
Moderator:
Betsy Leimbigler, Research Associate at the John F. Kennedy Institute, Freie Universität Berlin
The panel discussion will be followed by a reception.
Event in English. Doors open at 3:45pm.
Please RSVP by May 31st at marta.neueff@international.gc.ca.
This event is part of the "Diplomacy for Sustainability" series organised by the German Federal Foreign Office during the European Sustainable Development Week.