October 23rd | 2017 | 7 pm
Osborne Clarke, Innere Kanalstraße 15, 50823 Köln
Amerika Haus e.V. NRW and Deutsch-Kanadische Gesellschaft e.V. invite you to a talk on the legal aspects of the US Chief Executive with Prof. Kirk W. Junker, PhD, Professor of Law at the University of Cologne.
The only thing predictable about the presidency of Donald Trump is that we will be surprised daily by his actions. Lawyers tell us that the President is constrained by the US Constitution, but those are very broad and general constraints. So if the legal constraints are broad and general, how can we be surprised by any actions he takes? How did we create our expectations of the possible spectrum of action by a US president? The presidency of Donald Trump is testing the limits of the office, both in the technical legal sense and in the cultural legal sense. It remains to be seen whether his tests are withstood by the institution, change the institution, or end the institution as we have grown to expect it to function. Based upon his recent book US Legal Culture: An Introduction, Kirk W. Junker will discuss how all the additional aspects of legal culture gets one from the broad and general constraints of the US Constitution to the behavioral expectations held by both the peoples of the US and of the world for the US president.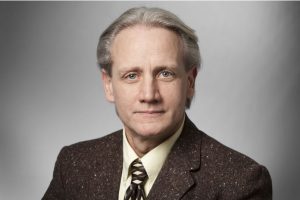 Before joining the Law Faculty at the  University of Cologne, Prof. Junker was Professor of Law and Director of International Programs the Duquesne University School of Law in Pittsburgh, USA. Earlier, Prof. Junker held the first cross-border academic position in Ireland by being a full-time faculty member at both Queen's University of Belfast in Northern Ireland and Dublin City University in Ireland. He was also a member of the Faculty of Natural Sciences of the Open University in the United Kingdom. Prof. Junker is an Adjunct Professor of Comparative and International Environmental Law to the Law Faculty at Sts. Cyril and Methodius University, Skopje, Macedonia and Bharati Vidyapeeth Institute of Environment Education and Research, Bharati Vidyapeeth University, Pune, India. Prof. Junker is licensed to practice law in Pennsylvania and before the federal courts of the United States of America. He was litigation counsel to the Pennsylvania Department of Environmental Resources.
The event will be held in English and moderated by Stefan Rizor, chairman of the DKG.
Entrance is free. Please note that space is limited! Registrations will be handled on a "first come, first served" basis. Members of Freundeskreis Amerika Haus e.V. NRW and Deutsch-Kanadische Gesellschaft e.V. enjoy priority when registering.
Mandatory Registration: please sign up online at https://www.eventbrite.de/e/tribal-leader-businessman-or-president-the-legal-aspects-of-us-chief-executive-tickets-38074090630.