Join the Canadians in Vienna and discover the Viennese vineyards like you have never seen them before!
This event organized by the city of Vienna is a great opportunity to walk along paths where you would normally not adventure yourself!
As usual, don't be afraid to dress Canadian!
Please read all the information in the attached PDF!
Soyez de la partie avec les Canadiens de Vienne et découvrez les vignobles viennois!
Cet évènement organisé par la ville de Vienne est une occasion formidable de découvrir des parcours inattendus.
N'ayez pas peur de montrer vos couleurs canadiennes!
Merci de lire les informations complètes dans le PDF en pièce jointe!
Questions? Write to/écrivez à: tradariane@yahoo.ca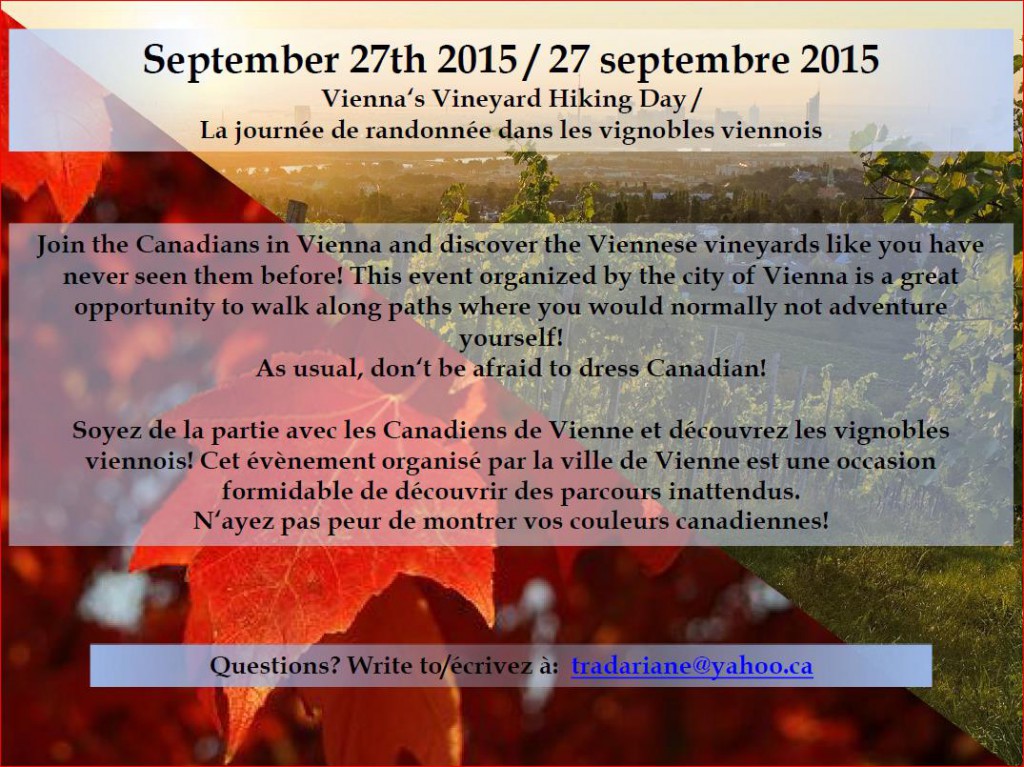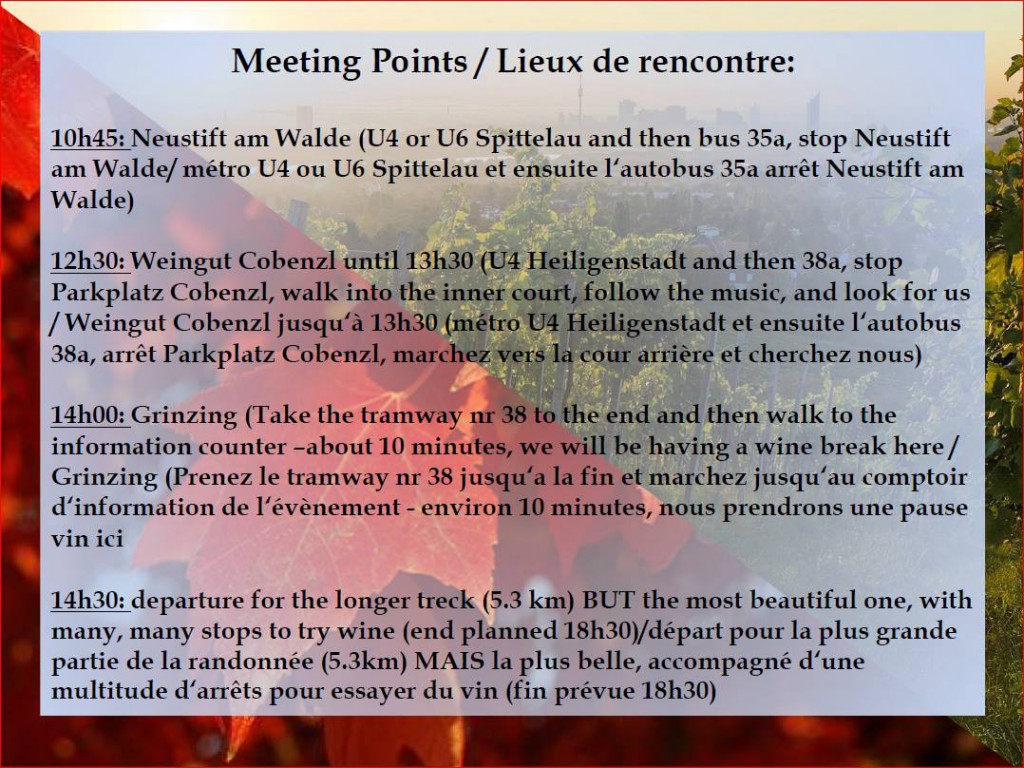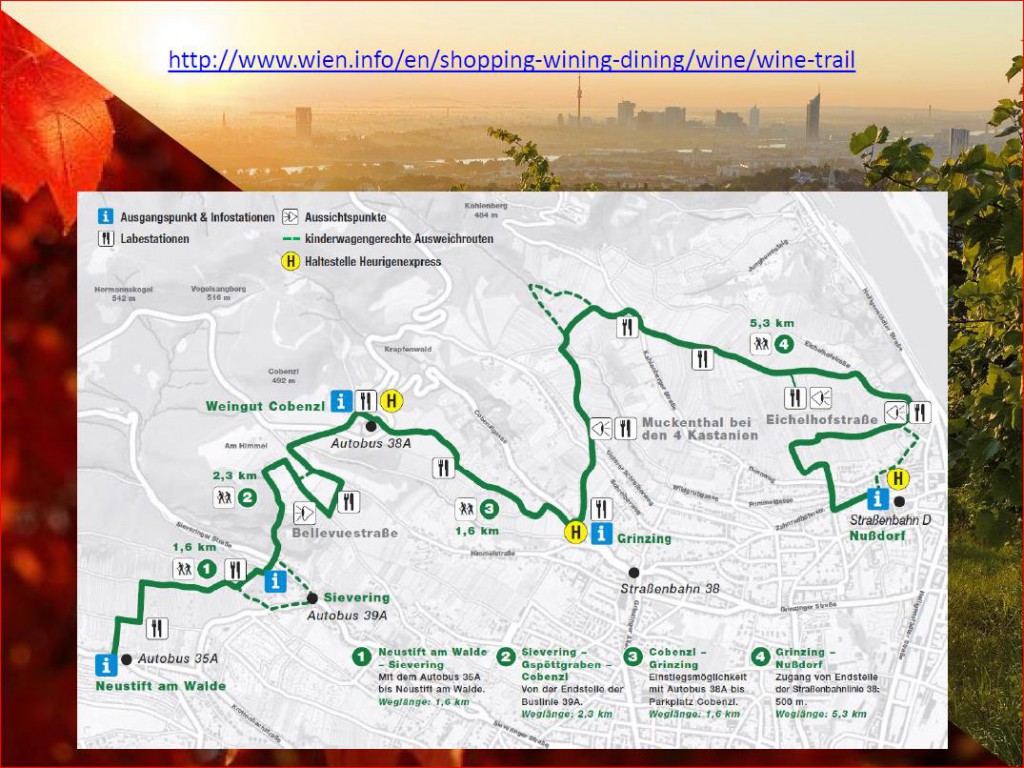 Facebook-Event