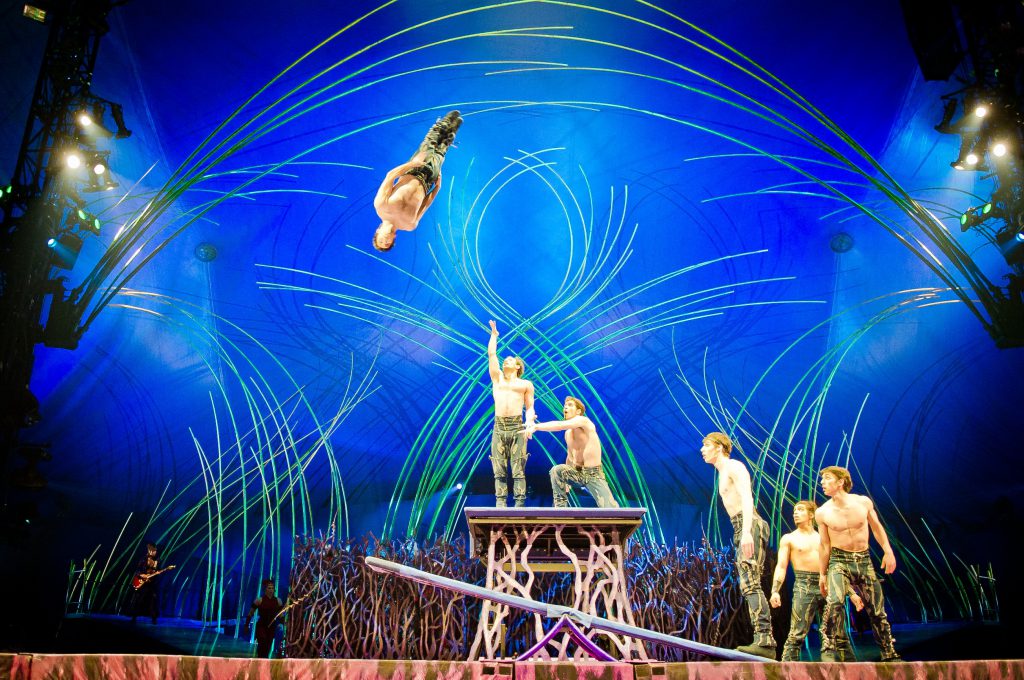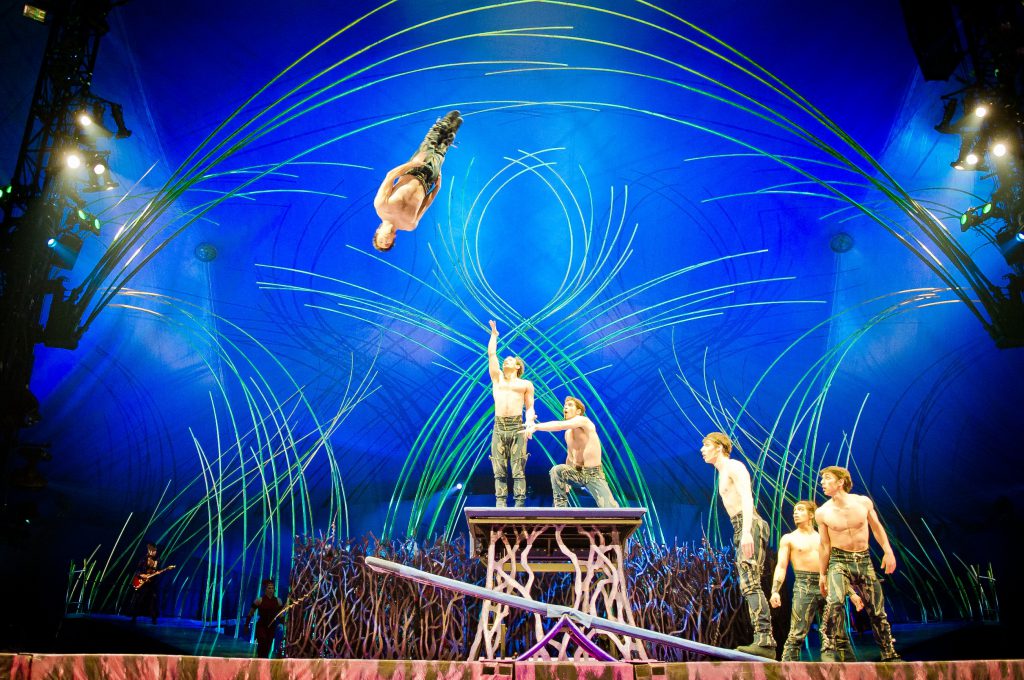 Der weltbekannte Cirque du Soleil ist wieder in Europa auf Tour.
Die Show Amaluna gibt es in Düsseldorf-Grafental (18. November bis 18. Dezember 2016) und in Wien (10. März 2017 bis 02. April 2017) zu sehen.
Amaluna entführt die Zuschauer auf eine geheimnisvolle Insel, wo Göttinnen herrschen.
Deren Königin Prospera inszeniert für ihre Tochter, die zur Frau herangereift ist, ein großes Fest. In einem farbenprächtigen Ritual werden Wissen und Werte so von einer Generation an die nächste weitergegeben.
Nach einem von Prospera heraufbeschworenen Sturm strandet eine Gruppe junger Männer auf der Insel. Diese Ankunft löst eine epische und emotionale Liebesgeschichte zwischen Prosperas Tochter und einem mutigen jungen Verehrer aus. Doch ihre Liebe wird zunächst auf die Probe gestellt. Die beiden sehen sich zahlreichen Herausforderungen gegenüber und müssen Rückschläge überwinden, bevor Vertrauen, Glaube und Harmonie siegen.
Quelle (und Tickets): https://www.cirquedusoleil.com/de/amaluna
The world-famous "Cirque du Soleil" is back on tour in Europe.
The show Amaluna will be in Düsseldorf-Grafental (November 18 until December 18, 2016) and in Vienna in 2017( March 10 until April 2).
Show
Amaluna invites the audience to a mysterious island governed by Goddesses and guided by the cycles of the moon. Their queen, Prospera, directs her daughter's coming-of-age ceremony in a rite that honours femininity, renewal, rebirth and balance which marks the passing of these insights and values from one generation to the next.
In the wake of a storm caused by Prospera, a group of young men lands on the island, triggering an epic, emotional story oflove between Prospera's daughter and a brave young suitor. But theirs is a love that will be put to the test. The couple must face numerous demanding trials and overcome daunting setbacks before they can achieve mutual trust, faith and harmony.
Source (and Tickets): https://www.cirquedusoleil.com/de/amaluna